Brands
The Leaders of Design & Innovation
Meet the companies that we call partners. They form the foundation of our product specifications thanks in part to their best-in-class performance, breadth of product offering and ongoing technological innovation.
Bring your smart home dreams to fruition with one-touch control of your entire estate from an intuitive touch panel, custom-engraved keypad, smartphone or by voice activation. Crestron automation and control reveals your home or business' true potential with programmed scenes that instantly adjust your lights, shades, thermostat, audiovisual electronics, security system and more—all at the lift of a finger. Custom-tailored for any home, workplace and lifestyle, Crestron is truly the pinnacle of invisible comfort and convenience and takes pride in designing and manufacturing their products in America.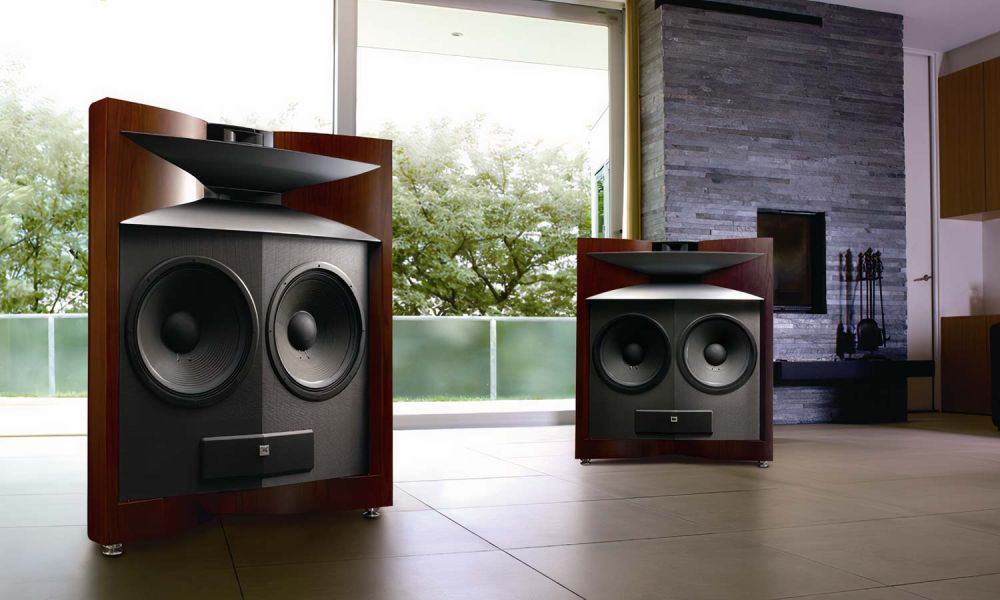 Discover the height in high-performance sound with JLB Synthesis loudspeakers trusted by recording artists worldwide. Since its foundation in 1946, the Los Angeles-based company has been at the forefront of some of the greatest advancements in home audio and surround sound. In collaboration with LucasFilm engineers, JBL pioneered surround sound through cutting-edge THX technologies. Its loudspeakers combine horn-loaded compression drivers, titanium tweeters and precise crossover networks for the most accurate sound reproduction. Varied speaker lines include floorstanding, bookshelf, in-wall and in-ceiling models ideal for any space. Ensure the ultimate quality by pairing speakers with JBL amplifiers available for high-performance and multi-channel configurations. For top-tier sound in any environment, all loudspeakers include the company's ARCO software. This room correction technology offers the ideal calibration and placement to ensure everyone in your theater or listening room gets the same high-level sound.
Speak to your smart home like you would a family member or friend with Josh, a sophisticated voice-controlled automation system created by Denver-based artificial intelligence company Josh.ai. Josh uses proprietary Natural Language Processing technology so you can command your home in whatever way feels most comfortable. Josh will learn your daily patterns and take note of your preferences to make your smart home experience more effortless than ever. Since its founding in 2015, Josh.ai has put your privacy and protection first, promising never to sell your data and giving you full control over how much information your home collects. Use Josh with best-in-class smart home products like Control4, Lutron, Nest, Sony and more, and control your whole home from anywhere in the world with your smartphone.
With over ten thousand independent and major studio motion picture films, TV series, concerts and documentaries available, Kaleidescape serves homeowners the most pristine menu of 4K Ultra HD entertainment to be enjoyed from the comfort of their couches. Kaleidescape combines movie players and servers with online selection and delivery of the highest quality media, taking the top spot for must-have content sources that power your home theater or media room. Browse, select and purchase any content you desire, and upload your physical media to be stored digitally with the rest of your entertainment. The intuitive interface is designed for graceful navigation of your selections and settings so you never have to take your eyes off the screen.
Enjoy personalized, American-made speakers and sound sculptures that look as beautiful as they sound when you choose Leon. Each audio solution is an elegant balance of stunning design and innovative technology, delicately manufactured in a way that helps reshape the way people experience culture. The Michigan-based manufacturer is widely known for their award-winning sound and unrivaled level of customization, building speakers by hand and to your exact specifications since 1995. Choose from their collection of custom soundbars, ceiling and wall speakers, outdoor speakers, and even elevate the design of your TV displays with Leon's handcrafted media décor products.
Since its foundation in 1972, Monitor Audio has specialized in hi-fi loudspeaker designed for any application. The British company delivers sonically superior solutions for surround sound, stereo systems, and discreet architectural installations. Monitor Audio loudspeakers rely on their trademark metal dome drivers to offer more life-like sound than their plastic or paper counterparts. They deliver high-quality sound in indoor and outdoor environments without sacrificing strength or depth. Every music lover will find their perfect match through their full range of standing loudspeakers, bookshelf speakers, soundbars and surround sound speakers. Limit the impact on décor through their elegant SoundFrame solution which masks speakers behind beautiful works of art. Integrate sleek amplifiers that elevate the power and style of stereo or surround sound systems.
As the first home automation company to embrace mobile technology for control inside and outside the home, Savant is a leader in innovation. The brand helps to cultivate the ultimate luxury lifestyle with personalized control of your entire home, business or yacht from an intuitive mobile app, high-resolution touchscreen, elegant remote or by voice activation. Savant offers any user the unparalleled convenience of controlling your lighting, climate, entertainment, pool and spa, security and more from a single platform no matter where you are. Set distinctive scenes that mold to your every mood and transform your home into a coveted entertainment hotspot at the touch of a button. Whatever you imagine, Savant can help make it a reality.
Established in the early 1980's, Southern California-based Dana Innovations is the parent company of Sonance, iPort and TRUFIG. Sonance specializes in designing high-quality audio systems for luxury homes and businesses that work in virtually any environment, from in-wall and in-ceiling to expansive outdoor landscapes and more. Enjoy sightless surround sound that immerses you into your favorite blockbuster film or musical soundtrack with discreet speaker solutions that complement any indoor décor or hide evenly throughout your gardens and foliage. With Sonance, delight in immaculate sound with minimal visual impact thanks to the beautiful blending of technology and aesthetics.
Revel in the perfect harmony of design and technology with Séura's award-winning line of smart mirrors and TV solutions for your indoor and outdoor spaces. Improve your morning routine with Séura SMART technology that incorporates seamlessly into a custom vanity for total home control at the touch of your bathroom mirror. Elevate your living room with intelligent 4K TV displays that disguise as beautifully framed mirrors when turned off. And see yourself in the best possible light with elegantly lighted mirrors that illuminate your bathrooms without the need for cluttered sconces and light fixtures. Certified as a Woman-owned Business Enterprise and with all products manufactured in Green Bay, Wisconsin, all Séura products get to wear the badge of Made in the USA by American craftsman.
Ubiquiti Networks (NASDAQ: UBNT) is closing the digital divide by building network communication platforms for everyone and everywhere. With over 10 million devices deployed in over 180 countries, Ubiquiti is transforming under-networked businesses and communities. Our leading edge platforms, airMAX™, UniFi™, airFiber™, airVision™, mFi™ and EdgeMAX™ combine innovative technology, disruptive price performance and the support of a global user community to eliminate barriers to connectivity.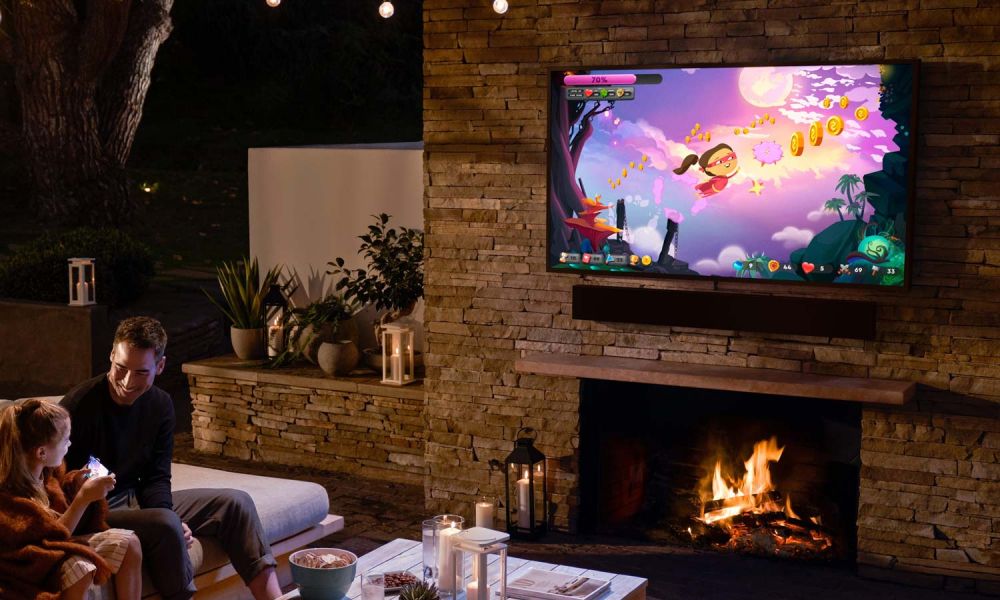 Elevate your expectations of home entertainment with Samsung's most innovative and advanced range of televisions that offer an impeccable visual and auditory experience for film and gaming enthusiasts alike. Samsung's proprietary Quantum Processor is the mastermind behind their unrivaled QLED 4K and 8K TVs that display a depth of detail, contrast and realism never seen before. Even when not in use, Samsung displays add beauty to your home by transforming into framed artwork or blending into the decorative pattern on your wall, elevating your space while turned on and off.
Start Your Journey to Smarter Living
Connect with us to learn more about how these industry-leading brands work together to create your dream smart home or business.