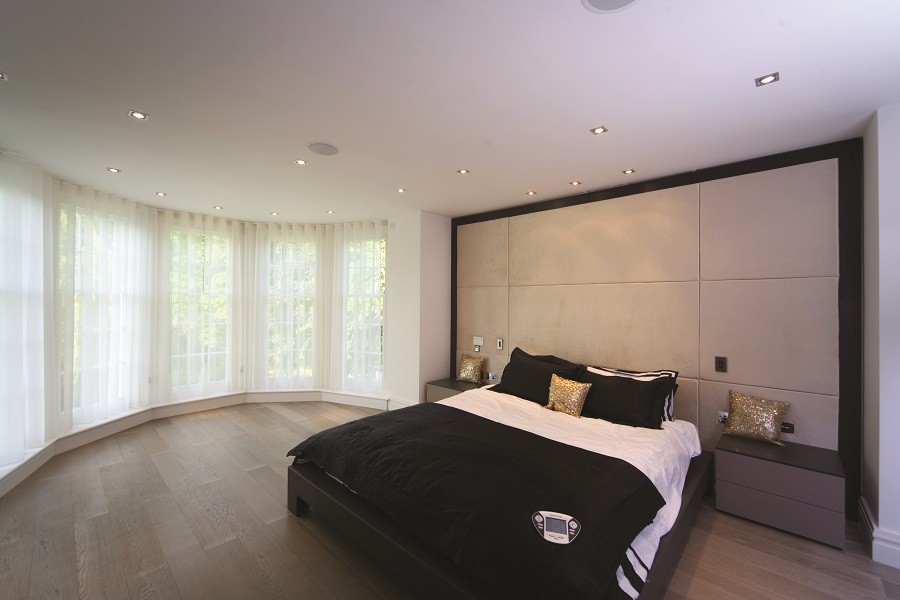 Crestron shades make a statement while making everyday life more convenient
While it's not the most physically taxing of household chores, there's no denying that having to raise or lower every window shade in your home individually is a boring, time-consuming process. Depending on the size of your house, you may have dozens of shades spread across multiple floors. And each shade is also a portal for light to enter and heat your home. This can be handy in cooler months, but in the summer, it means your A/C is working harder to cool your home.
What if there was a way to simplify the task of adjusting your shades that could simultaneously lower the cost of heating and cooling your home? There's a smart technology feature that can do all that, and more: motorized shades. Today we'll go through everything motorized shades can do to make your Ladue, MO home a more pleasant place to be.
SEE ALSO: Walbrandt Technologies Earns Certification by Home Technology Association